This past week, over twenty veterans came together to learn about the Bell Honors program, and helped to refine the Foundation's Bell Honors operating procedures. After a presentation on the Foundation and its programs by Executive Director Louis Olivera, participants witnessed a demonstration of the rendering of Bell Honors using our life-sized replica bell, and then broke into workgroups to discuss how the ceremony could effectively be executed once the Honor Bell is in place at Fort Logan National Cemetery.
"I think it's a great mission. I believe all veterans are deserving of honors and the Honor Bell Foundation provides a unique and professional service to those vets." –workshop participant
The veterans, who span three generations and included service members from the Navy, Army, Air Force and Marines, offered logistical suggestions on everything from coordinating services with the cemetery staff, to how the Bell Honors Liaison—stationed at the interment service site— would communicate with the rest of the tolling party, located with the Honor Bell. The workgroups also suggested creating a physical memento of the Bell Honors experience that could be presented to the departed's family, along with suggestions on other family-directed communications at the service itself.
"Long overdue! This is the right thing to do and I am honored to be a part of it." –workshop participant
The workshop was held at the Arvada Elks Lodge #2278, and was catered by Fat Jack's Supersubs; thanks to everyone who made the evening a success.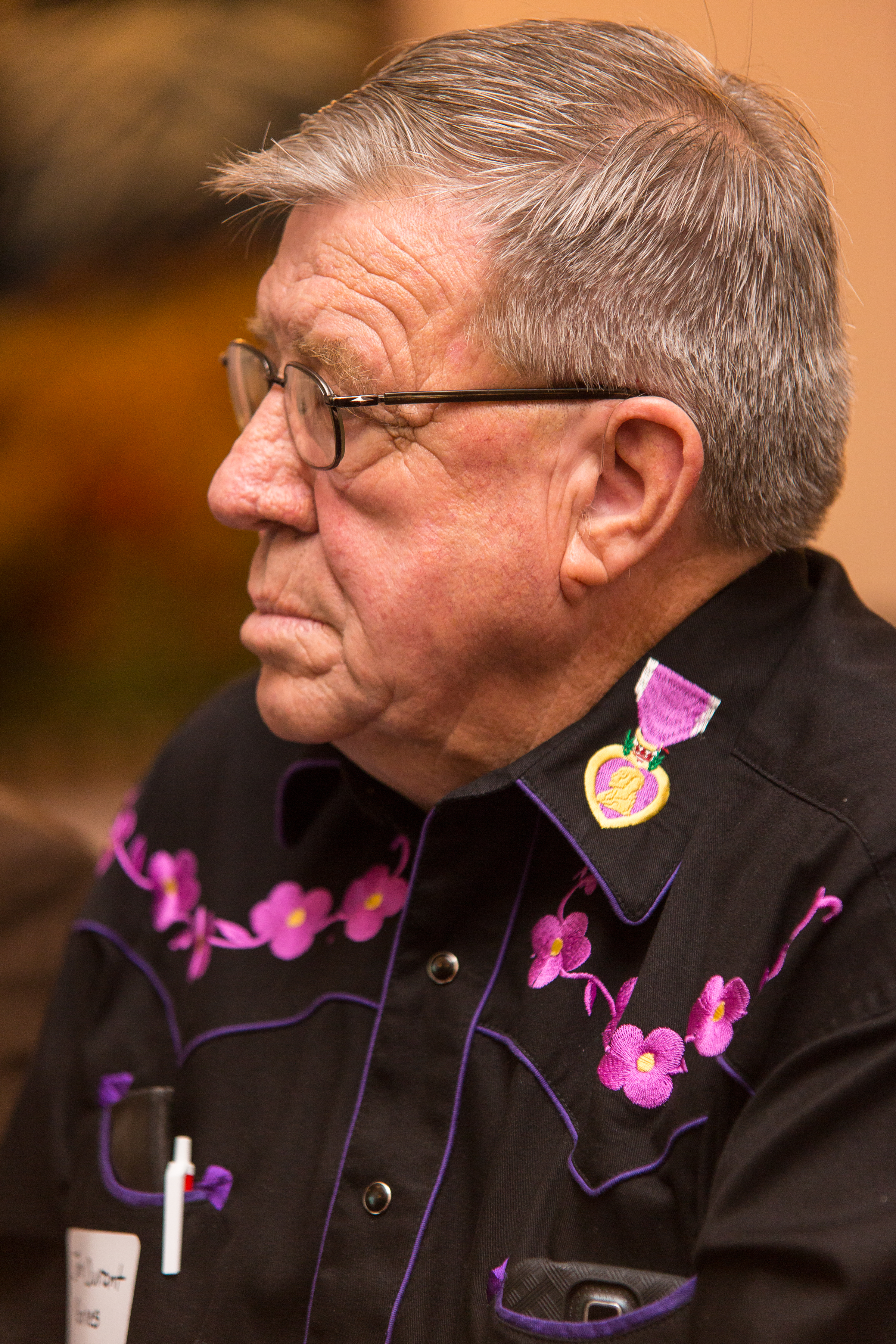 The Foundation has scheduled additional workshops in November with veterans, to assist it with other aspects of its programs and mission. If you are a veteran, and would like to participate, please email Veterans Outreach director Bob Dawes.